Nano Diamond Coated Wire Die

Nano diamond coated wire drawing die is a new type of wire drawing die, which is made of nanoscale diamond film on the working surface(tungsten carbide base) of the die by chemical vapor deposition (CVD), through casing, lapping, polishing and subsequent procedures to finish the die.
Application
Suitable for drawing wire and cable, welding stick, steel wire and other industries of high, medium, low carbon steel, stainless steel and copper, aluminum, molybdenum and other non-ferrous metal wires.
Characteristics
1. High wear resistance.
Normally, lifetime is 20~30 times of tungsten carbide wire die;
2. High efficiency.
Compared with polycrystalline diamond, CVD diamond coating has no metal binder inside and can suffer temperature of 800-950℃. It support higher speed wire drawing and has good qualified rate of wire drawing, greatly improved efficiency.
3. Excellent wire finish.
Nanoscale diamond coating makes the wire surface have excellent finish than most of wire dies.
4. Low cost.
The long lifetime reduces the frequency of die changing and increases the effective working time in production, reducing labor intensity and eliminating the need for additional cooling and lubrication systems.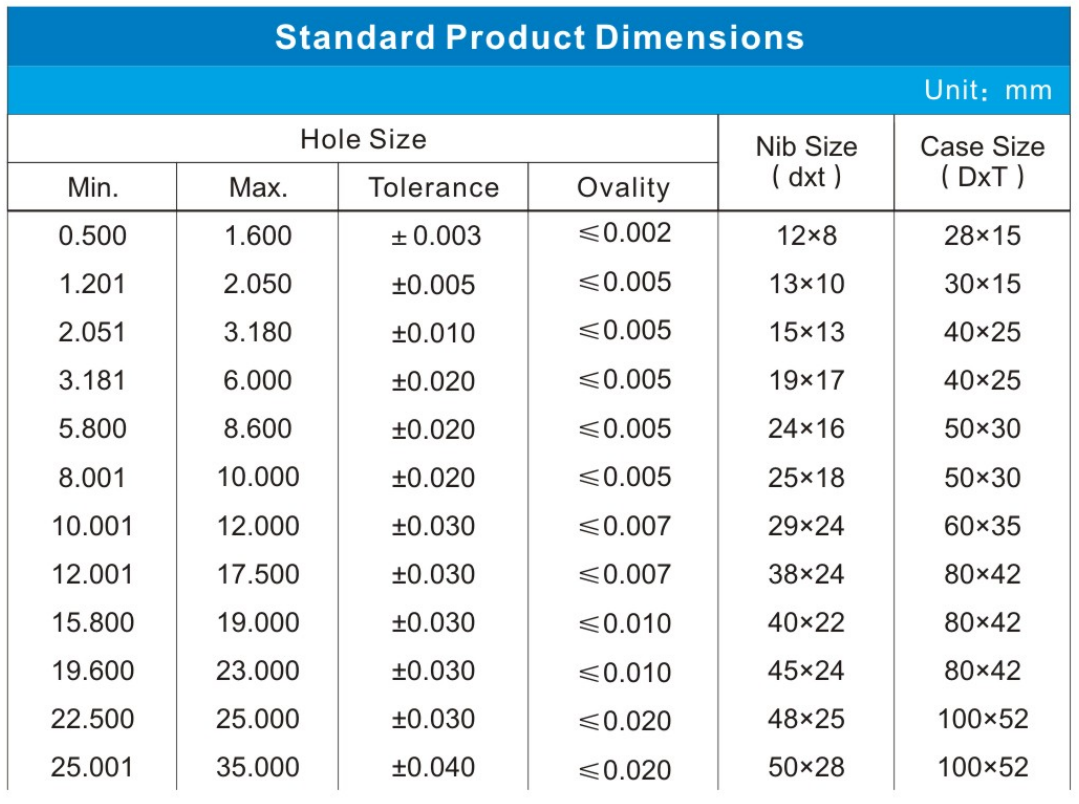 Customized service is available, please contact us.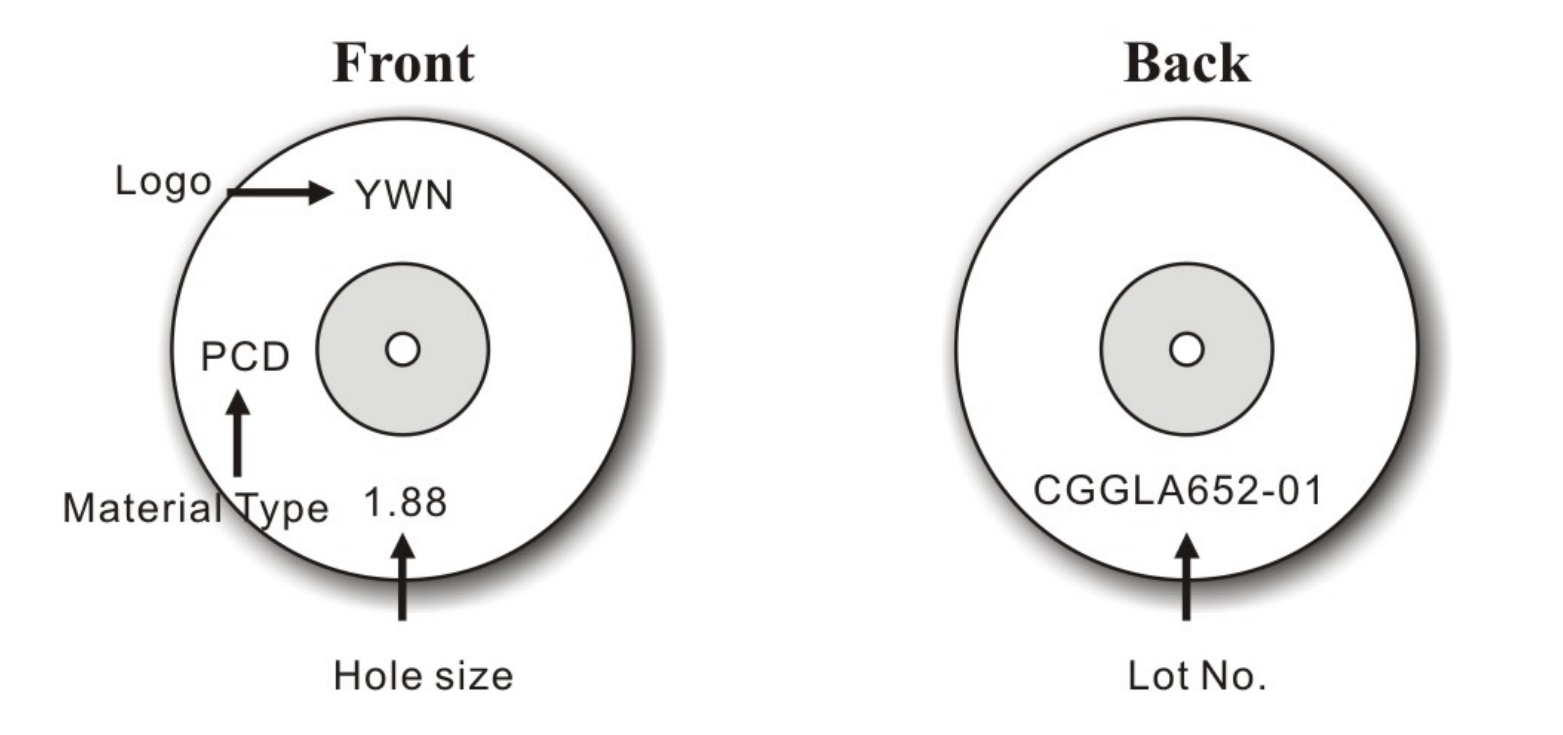 Type Mark
NDCD…………………….………Nano Diamond Coated Die
PCD………………………………PCD Die
PCD-T…………….………..…….PCD Acid-treated Die
NSCD…………………….………Natural Single Crystal Diamond Die
SSCD………………………….…Synthetic Single Crystal Diamond Die
TC…………………………...……Tungsten Carbide Die
SD-PCD………………….………Shaped PCD Die
SD-TC……………………..……..Shaped Tungsten Carbide Die
Browse: