PCD Shaped Wire Die
Author:
yykj
Add Time:2022-05-09 15:02:40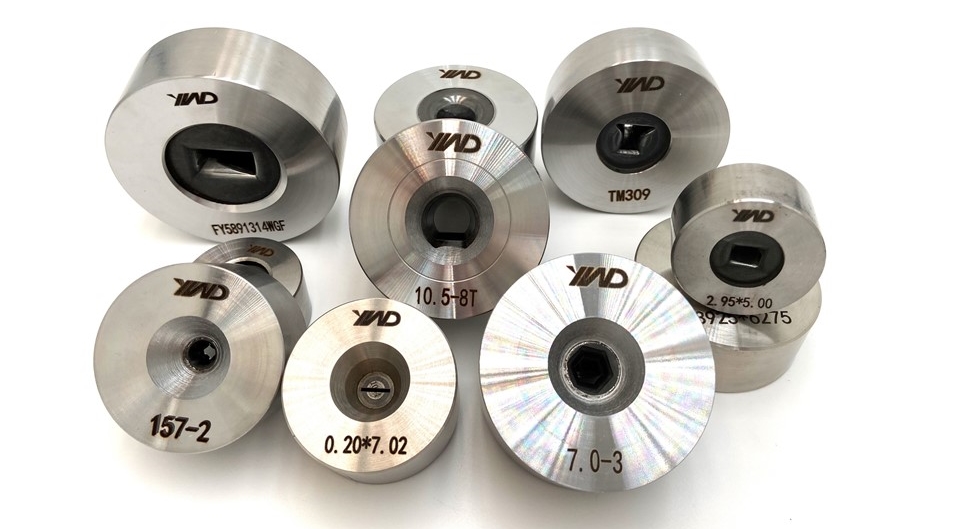 Shaped PCD wire drawing die is made of solid polycrystalline diamond(Self-Support and TC Ring-Support) as drawing working area, through casing, shaped hole processing, lapping, polishing and other procedures to finish the die.
Application
Suitable for drawing wire and cable, hardware, instrument and electric traction line or other non-ferrous metal shaped wires.
Characteristics
1. Variety of hole shape processing, includes: triangle, square, rectangle, hexagonal, oval, trapezoid, arch, tile and other irregular orifices.
2. High precision.
We use Swiss GF AgieCharmilles slow-feeding wire-cut machine, the precision can reach ±0.002mm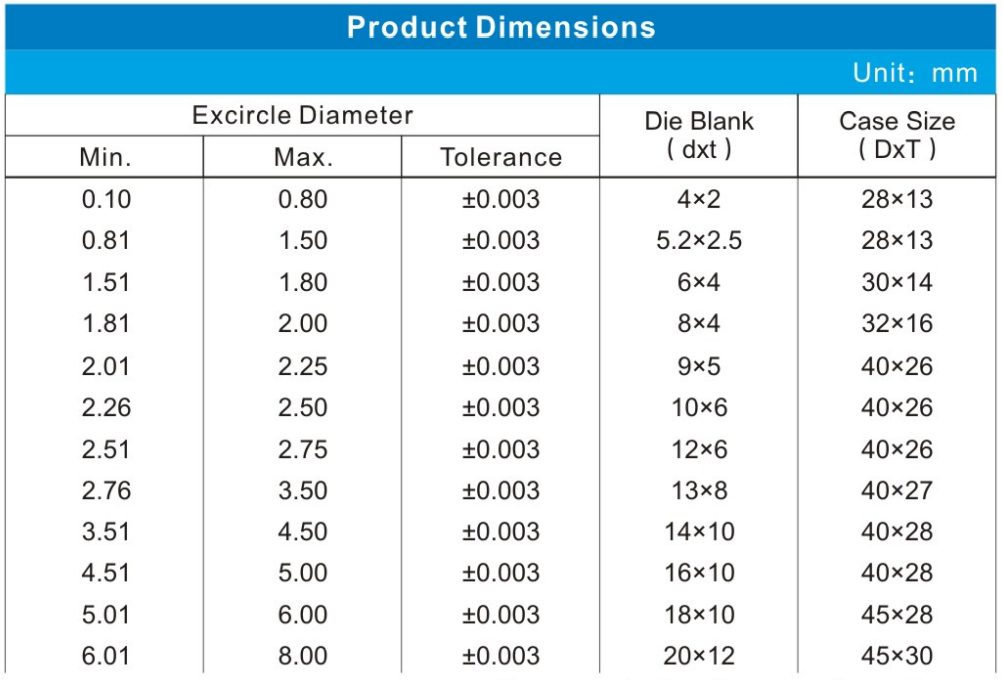 Customized service is available, please contact us.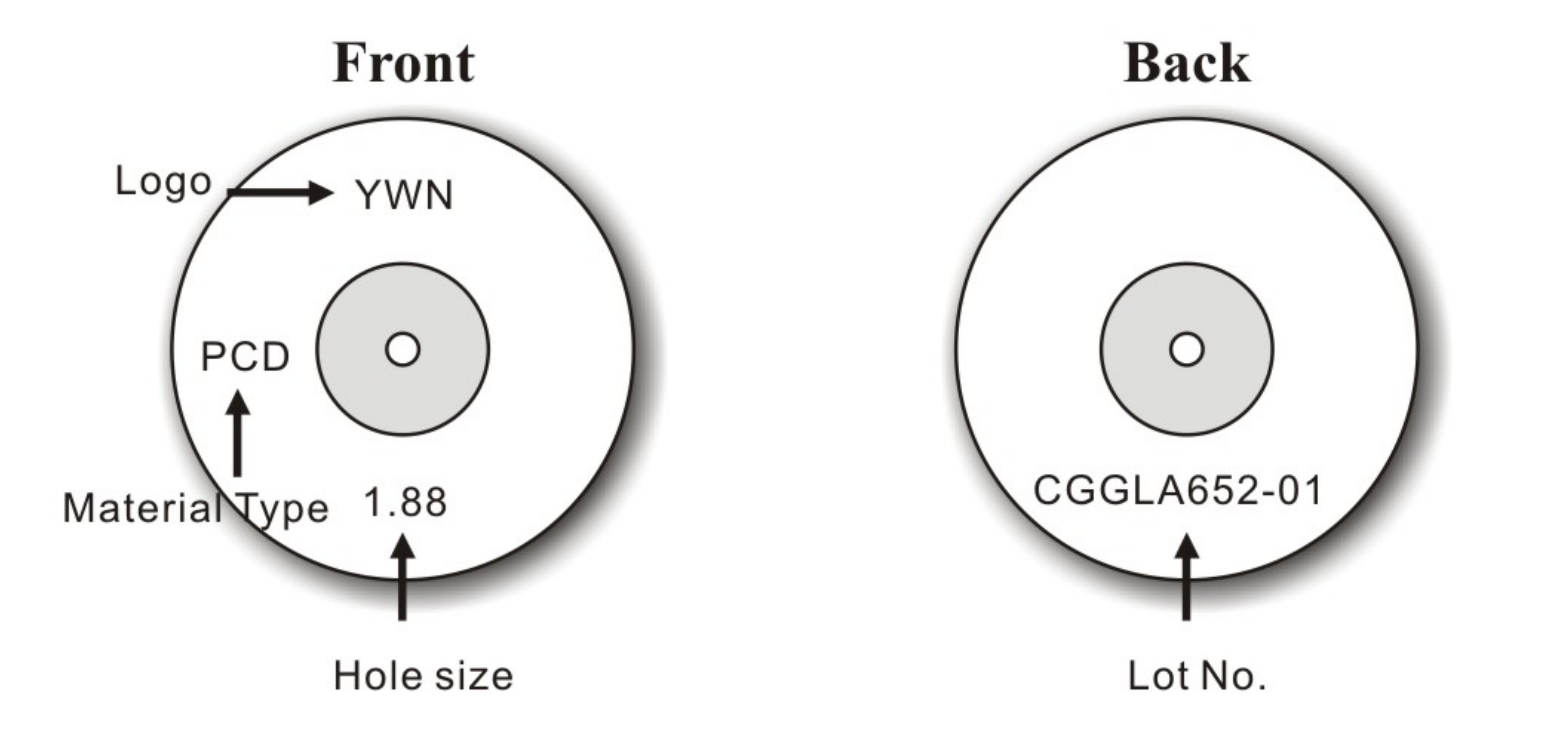 Type Mark
NDCD………………….…………Nano Diamond Coated Die
PCD………………………………PCD Die
PCD-T…………….………..…….PCD Acid-treated Die
NSCD………………….…………Natural Single Crystal Diamond Die
SSCD………………………….…Synthetic Single Crystal Diamond Die
TC……………………….…..……Tungsten Carbide Die
SD-PCD……………….…………Shaped PCD Die
SD-TC…………………..………..Shaped Tungsten Carbide Die
Browse: