Tungsten Carbide Wire Die
Author:
yykj
Add Time:2022-05-09 11:56:46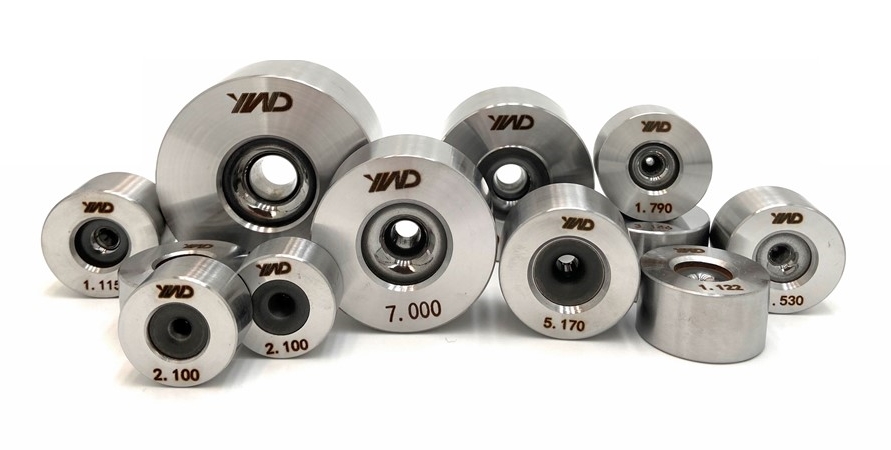 Tungsten carbide wire drawing die is made of tungsten carbide as drawing working area, through hole processing, lapping, polishing casing and subsequent procedures to finish the die.
Application
Suitable for ferrous metal and non-ferrous metal wires drawing.
Characteristics
1. High quality.
After strict inspection of raw materials, high precision machine processing and process, final inspection control to ensure the reliability and stability.
2. Excellent cost performance.
Tungsten carbide has high density, high hardness, high strength, low price characteristics and the die can be recut. Excellent cost-effective product.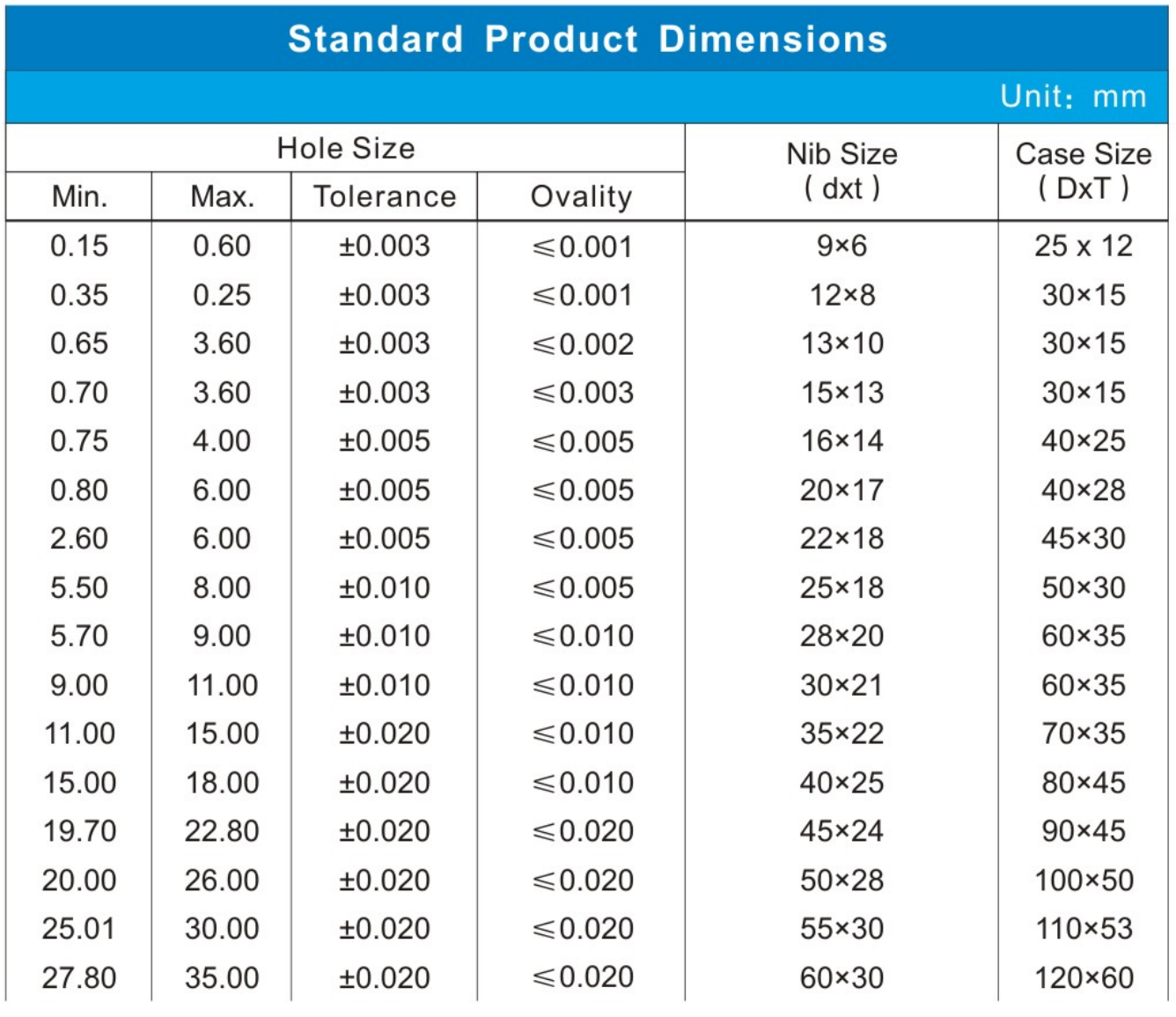 Customized service is available, please contact us.
Type Mark

NDCD……………………….……Nano Diamond Coated Die
PCD………………………………PCD Die
PCD-T…………….………..…….PCD Acid-treated Die
NSCD…………………….………Natural Single Crystal Diamond Die
SSCD………………………….…Synthetic Single Crystal Diamond Die
TC…………………………...……Tungsten Carbide Die
SD-PCD…………………….……Shaped PCD Die
SD-TC…………………….….…..Shaped Tungsten Carbide Die
Browse: